See on Scoop.it – How to – Marketing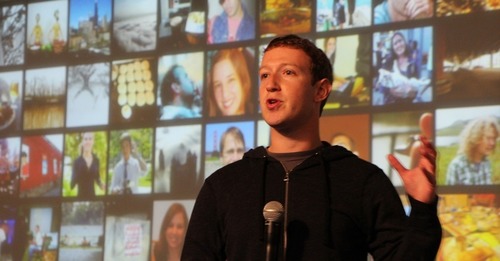 Excerpt from article by Mashable:
"How each story is told is as important as the story itself," begins the promo video for Facebook's new much-hyped Paper app.
The app mixes curated news feeds with your Facebook timeline to create a platform that integrates news discovery and sharing into your timeline.
With its tiled layout and gesture-based user interface, it feels very similar to Flipboard's suite of apps. We put both apps side by side to see how the two stack up. Here's how they compare:
Design: Tiles And Gestures
Both use a tiled layout that displays news in a grid. But while Flipboard's design puts content first, Paper puts Facebook first, emphasizing interacting with your Facebook friends and timeline whenever possible.
Both apps rely heavily on gestures for navigation.
News: Curation vs. Aggregation
When it comes to finding and reading news, the two apps take very different approaches. Simply put, Flipboard is an aggregator while Paper is a curator.
Flipboard, with its customized RSS, topic-based feeds and themed magazines, places importance on personalization first, discovery second.
Paper puts discovery first, telling users what stories they should pay attention to, while emphasizing interacting with friends on Facebook.
Users can subscribe to the app's topic-based news sections, create customized "magazines" based around their interests, or use the app like an RSS feed to subscribe to specific sources.
Getting Social
Sharing and social media integration is at the heart of any news discovery app. Unsurprisingly, social media integration with Flipboard is much more subtle, while Paper puts Facebook front and center.
Facebook may be venturing into the news curation business with Paper, and it may be one of the first of many standalone apps from the social media giant, but the company is still very much emphasizing Facebook as the vehicle for news curation and discovery.
Wrapping It Up
Flipboard is great for collecting all the news you want to read from the sources you like. And if you rely on Flipboard as an aggregator, Paper won't be a replacement. Paper is more of a Facebook app than a "news" app, and it's best suited for those looking to share and discover content with friends.
Flipboard is available for web, iOS, Android, Windows Phone 8, BlackBerry, Kindle Fire and Nook. Paper is currently iPhone only…"
Each point is analyzed with more information. Read full and detailed article:
http://mashable.com/2014/02/04/facebooks-paper-vs-flipboard/
See on mashable.com