See on Scoop.it – How to – Marketing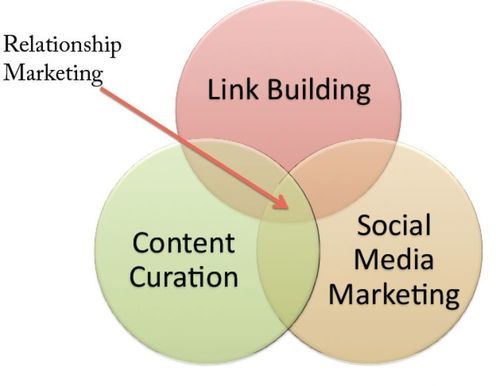 This article is new post by Gianluca Fiorelli published on SEOmoz blog.
Here is an excerpt from this long and interesting article:
" Last year on SEOmoz, I published "The Content Curation Guide for SEO", which – even though it is still valid – I thought it needed a fresh addition. Not only does this post update some of the information shared, but it also digs deeper into an aspect of content curation that is actually the most used and, possibly, useful to SEOs and Content Marketers who must deal with more duties than just curation: social media curation.
For that reason, I gave a Mozinar last week about this topic where I explained why it is important to include social content curation in your inbound marketing strategy; how to prepare, organize, execute, and analyze your social curation activities; and what tools to use.
[Giuseppe Mauriello: Below there are some points that caught my attention]
" How do I "stay sane" and decide what and what not to read/create content about? Experience sure helps me, because with the passing of time, you learn how to easily recognize if one piece of content is so outstanding you should share it with your audience. But here few tips, which may help you:
– Don't read first, but "skim" the posts in your RSS Feed. If the first paragraph (more than the title) makes you want to read more, then there's a chance that the posts is good and interesting.
– Put a lot of weight in your sharing decision of the conclusions of the post. The best posts usually have amazing last paragraphs, which not only summarize the thesis of the post and its takeaways, but also make you literally say "WTF!"
…
Automation, which is not the same as scheduling, takes away the human touch of a real and thoughtful human social curation, which – with the quality of the content shared – is what makes the difference.
…
Why social content curation?
People tend to trust more a recognized brand rather than some unknown one. The same can be said regarding to people. We naturally tend to consider someone as the trusted reference in a specific niche as we get to know them.
Thoughtful leadership is the real intangible gold that makes a Brand or a Person a leader in its niche. But none is born a leader.
Content curation, as a facet of content marketing, can be of help in making that objective true.
…
How can I find trusted sources of information to curate?
– Resource directories and news aggregators;
– Social network personalized suggestions, lists, and groups;
– A site like Topsy, thanks to its very good internal search feature, is another great source for discovering new content to share with your audience.
– The old school (still good) methodology: blogs commenter's analysis;
…
"It's not information overload. It's filter failure," Clay Shirky once said. And filter failure happens if you are not able to organize the sources you have collected for performing you social content curation activity.
…
The style and tone to use when doing social content curation varies depending on the social networks you are using for these simple reasons:
– Every social platform offers you different "formal" opportunities for sharing content. The character limitation of Twitter is the easiest difference you can list, but others are present.
– The users' behavior varies a lot from a social platform to another.
…
As I have said since the beginning, social content curation should be meant as a content marketing tactic to help you and your brand become a trusted source of information, and eventually a thoughtful leader, in your niche.
Social content curation can also be a great way to break the ice and start creating bonds, relations, and serendipity with other people, that can then result in future occasions for link building, social shares of your own original content, or even collaborations."
The article is very long and informative. Read full article here:
http://www.seomoz.org/blog/social-media-curation-guide
See on www.seomoz.org