See on Scoop.it – How to – Marketing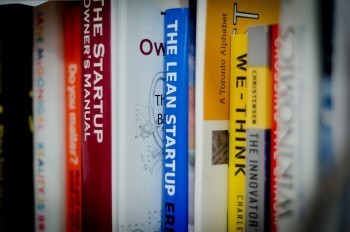 Robin Good: The Startup Library is a web-based information resource for startups of all kinds offering content covering many different topics ranging from consumer digital health, to e-commerce and education technology.
The Startup Library organizes information and resources on sector-specific accelerators, incubators and funding sources, trend reports and statistics on various geographic regions and markets and information on relevant associations and conferences.
From the official site: "…the Startup Library is a collection of highly vetted resources that will enable entrepreneurs to answer common market research questions. The Startup Library is a startup too"
"The most valuable quality of the Startup Library is that it is a highly curatorial endeavour. In a given week, the MaRS Market Intelligence team sifts through thousands of sources of market-related information in an attempt to give MaRS clients the most up to date, relevant and usable market research to inform their decisions."
The Startup Library is part of the the MaRS COMMONS, a Toronto hub or the hottest technology based companies.
Source: http://www.marsdd.com/2012/10/31/perfecting-the-art-of-content-curation-with-the-startup-library
More info: http://marscommons.marsdd.com/startup-library
See on marscommons.marsdd.com