See on Scoop.it – How to – Marketing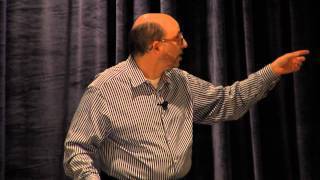 This presentation will explore how to plan a video curation strategy, how to determine what sources are appropriate for your visitors, and how you invite and curate user-generated and user-submitted content.
From article on Streamingmedia.com:
"Curation can solve the problem of abundance online, Steven Rosenbaum explained at the recent Streaming Media East conference in New York City. While creative professionals occasionally disagree with curation, it's a way for site owners to present strong material to site visitors and cut through the clutter.
"Content curators are distributors of collections," explained Rosenbaum.
…
That's the abundance problem. If you went ahead and made all the curators in the world go away, you'd still have this signal-to-noise problem that we laid out at the beginning of the talk. So, absolutely no way is curation the thing that is the enemy of creation."
A well-planned content curation strategy doesn't simply present a list of videos to site visitors. It presents a collection with personality. When curating materials to present, think about the persona that makes that collection unique…"
Read full article here:
http://www.streamingmedia.com/Articles/Editorial/Featured-Articles/What-a-Curation-Strategy-Can-Do-for-Video-Sites-85182.aspx
Watch full video (1 hour about) here:
http://www.youtube.com/watch?v=HpncJd1v1k4
See on www.youtube.com