See on Scoop.it – How to – Marketing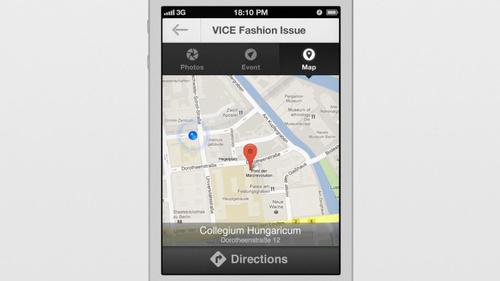 Giuseppe Mauriello: Vamos is new social event discovery app now available in the App Store. It allows you find interesting local events and where your friends are going in real-time.
From official FAQ page:
"Vamos is an event discovery tool for spontaneous decision-making.
The current solution we can offer is the search bar where you can filter down events on event names, places or description keywords.
They are all public events and your personal invitations from Facebook. We are working to integrate events from other sources.
All the data we use comes either from Instagram, Facebook or actions within Vamos…"
From review article on GigaOM:
"…The smart thing with Vamos is that it's not a straight listings service – instead, it aggregates public Facebook events that you, your friends and other Vamos users have been invited to, and overlays them on a map.
On top of this social graph action, the app also pulls in Instagram photos that are being uploaded at the location of nearby events, so you can see if the party has really started. It also synchronises its own RSVP system with that of Facebook…"
Read more on GigaOM:
http://gigaom.com/europe/vamos-uses-social-graph-to-power-local-event-discovery/
Try out it: http://getvamos.com
Video on Vimeo: http://vimeo.com/47001995
Free Download on App Store:
http://itunes.apple.com/app/vamos-social-events-discovery/id546732445
See on vimeo.com